Robert Burns Ogilvie | Inducted by 1920
Credited with inspiring the concept of the Saddle & Sirloin Portrait Galley; also a noted Clydesdale breeder and judge.
1852-1923 | Artist: Robert Wadsworth Grafton (1876-1936)
Impact & Accomplishments


The notion of a portrait gallery honoring livestock legends was inspired by Robert Burns Ogilvie's own private art collection, hanging at his Blairgowrie Farm in Dane County, Wisconsin.
Ogilvie secured the services of James R. Stuart, to paint the first portraits in the collection in 1903. Born in Canada, to Scottish-immigrant parents, Robert Ogilvie settled in Wisconsin while still a teenager. He began working for a dry goods store, and within a few short years, owned the business.
In 1867 Ogilvie imported his first shipment of Clydesdales from Canada, and then later purchased stock from Scotland. These importations helped usher in a new era of breeding in America, and Ogilvie became successful in the show ring as an exhibitor and a judge.
He was an advisor and supporter in the early days of the Wisconsin College of Agriculture. In 1900, he moved to Chicago to serve as secretary of the American Clydesdale Association. Ogilvie helped organize the first International Live Stock Exposition and establish the student judging contests at the show. He was elected the first superintendent of the International Horse Department and was a show director until his death.
Did You Know?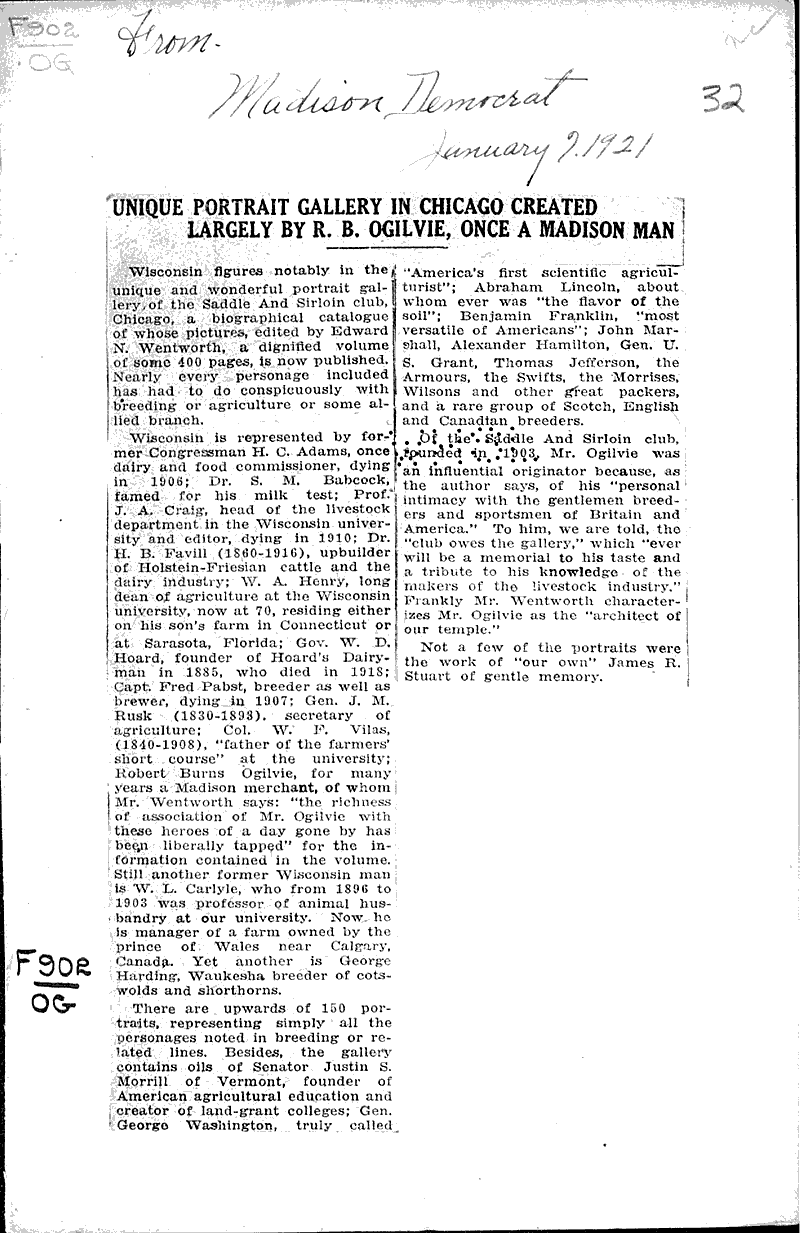 Article from the 1921-1-07 Newspaper: Madison Democrat - Courtesy of the Wisconsin Historical Society.